The last day of school is May 25th. Are you ready?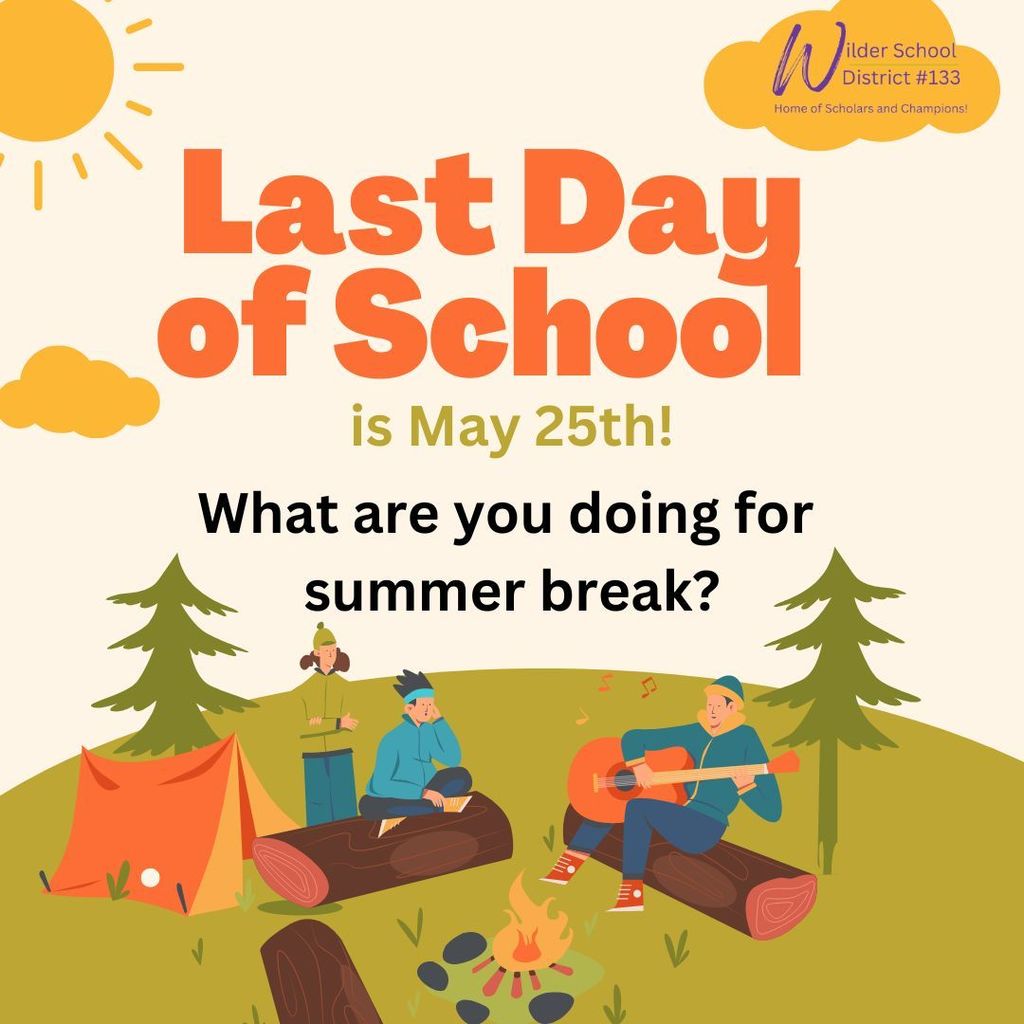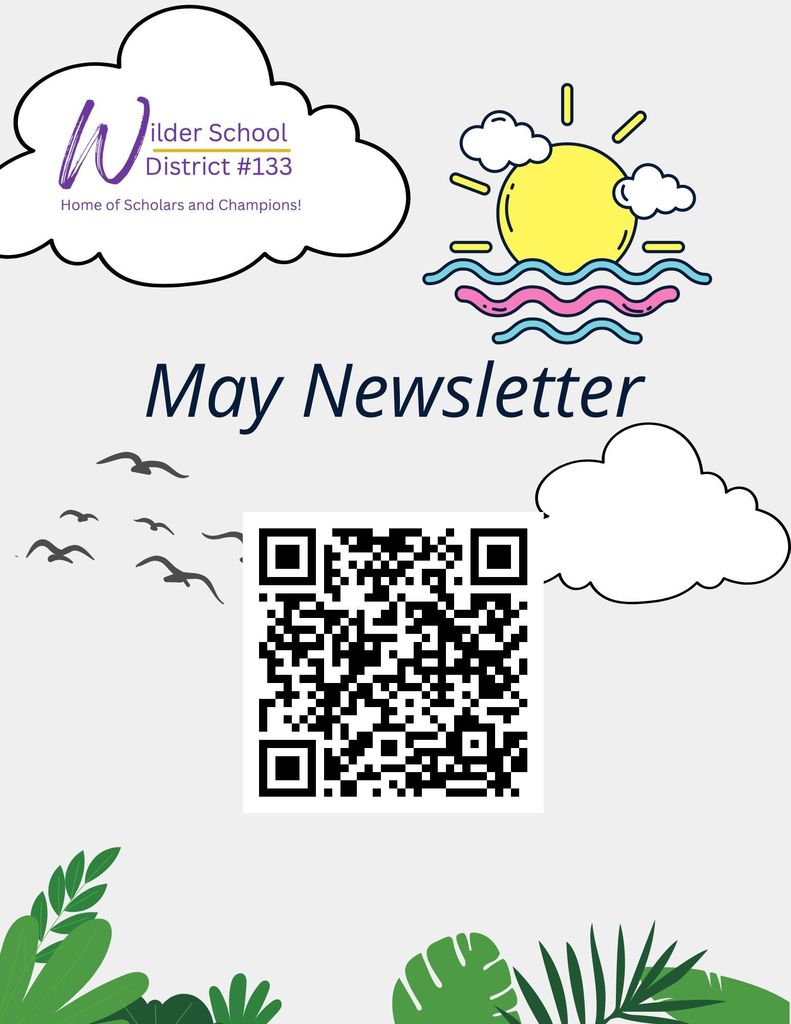 Here is some helpful information about chickenpox. If you think your child might have symptoms, please keep them home and contact the school. Thank you for keeping our school healthy and safe!
https://www.cdc.gov/chickenpox/index.html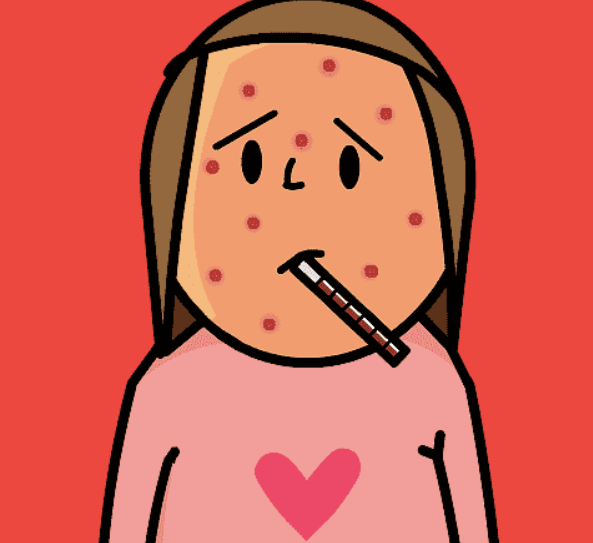 Welcome Back from Spring Break!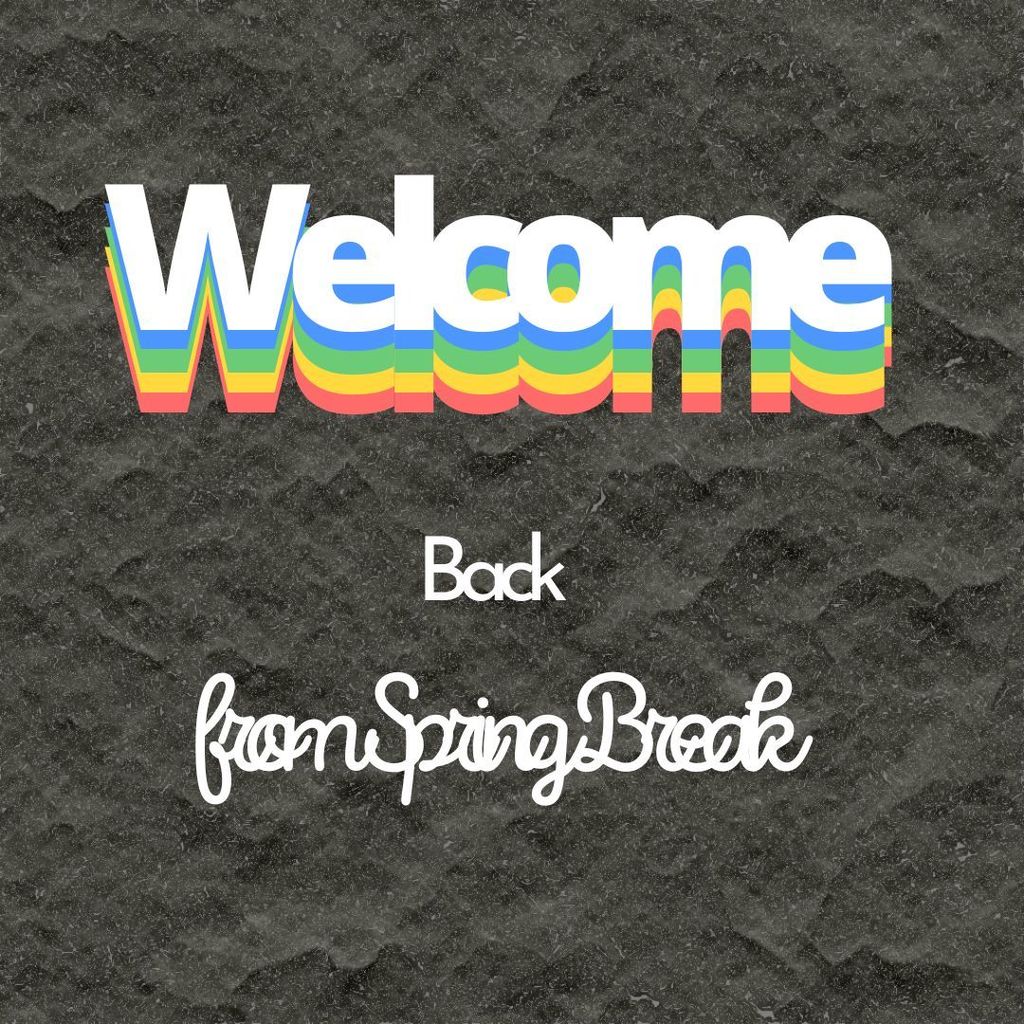 Parents and community members, The Wilder School District was notified of school districts in the Treasure Valley that had received threats via phone calls. The Wilder School District DID NOT receive any threatening phone calls. We collaboratively worked with the Wilder Police Department and provided an additional presence in and around each building as a precaution. For additional information please see the Wilder Police Department Facebook post.


We are seeing an increase in illnesses, including Covid-19, in our district. If your child is not feeling well please keep them home and notify your school. Contact us if you need a Covid-19 test. We can provide them for you free of charge.

The Wilder Elementary Parent-Teacher Organization (PTO) will meet tonight at 6 pm in the Elementary library to plan our next Family Night. Want to help? Join us tonight!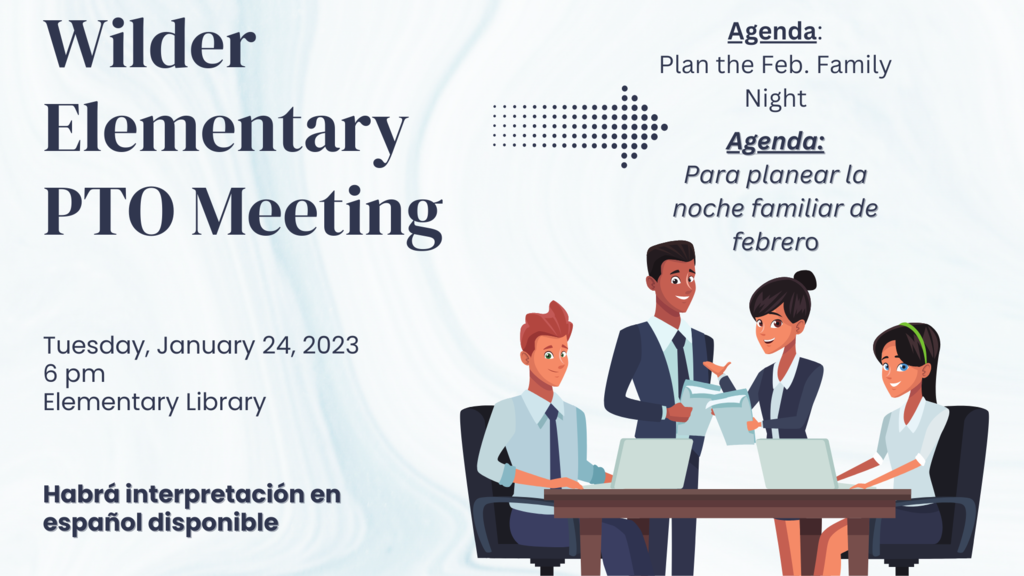 Football Banquet: The football team held their Banquet on November 10th and the turnout was outstanding. The celebration of the hard work the football boys put in turned out to be a great night as always. With over a 100 in attendance, one thousand wings, fifteen pizzas, and various salads, pastas, veggie trays, desserts all contributed to the memorable event. Parents and families were more than helpful with the setup, planning, and cleanup. Thank You!! After the award ceremony the boys all signed posters for all the seniors that they received on senior night. Perfect way to thank our seniors for their service over the years. A great idea by team mom Veronica Moreno who was a huge part of senior celebrations this year as well as the banquet. Thank you to the seniors of the 2022 season: Santiago DeLaCruz, Raul Luna, Cristian Cuellar, Felix Lopez, Isaiah Lopez, Francisco Cortez, Lucas WIllis, and Adrian Cisneros.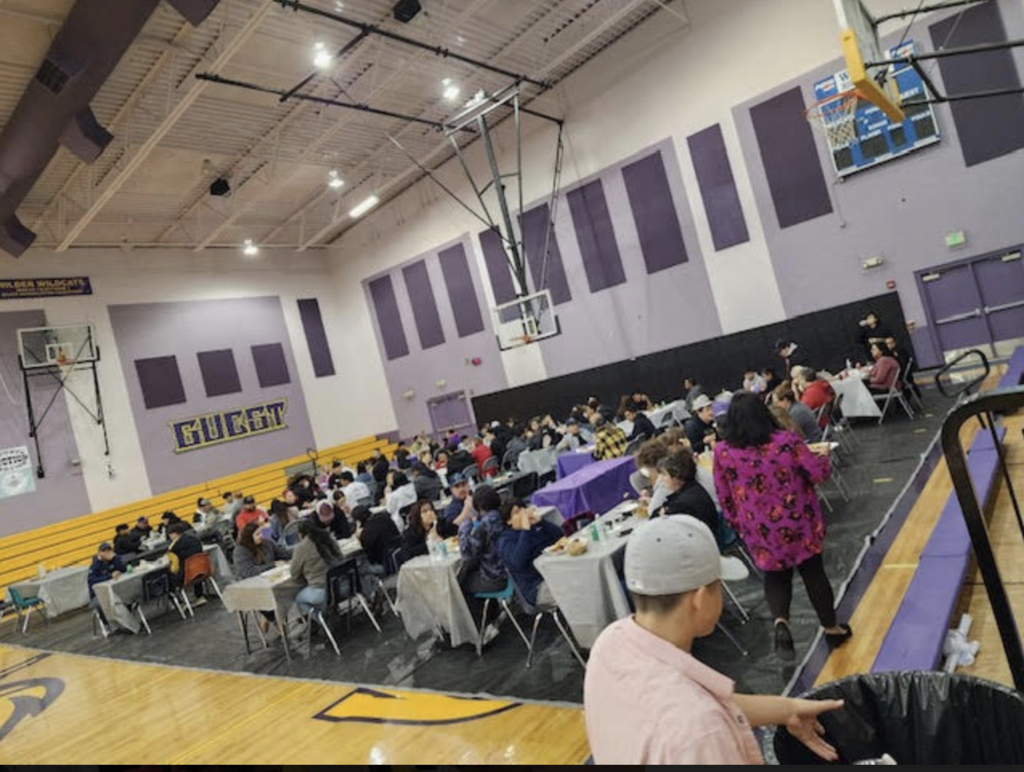 It is that time of year, again! Toys for Tots applications are now ready! This year Amy Fossette will be partnering with The Last Chance Saloon and the Food Pantry in Wilder! Applications will be accepted starting today through November 30th. Last Chance will be hosting a dart tournament on November 19th to raise funds for toys, as well. Please text Amy at 208.713.1638 or email her at
fossetteamy@gmail.com
for an application or any questions. Let's spread the word so we can help as many families in the Homedale, Wilder and Marsing areas as possible! Thank you, and Merry Christmas! ¡Es esa época del año otra vez! ¡Las aplicaciones de Toys for Tots ya están listas! ¡Este año, Amy Fossette se asociará con The Last Chance Saloon y Food Pantry en Wilder! Las solicitudes se aceptarán a partir de hoy hasta el 30 de noviembre. Last Chance también organizará un torneo de dardos el 19 de noviembre para recaudar fondos para juguetes. Envíe un mensaje de texto a Amy al 208.713.1638 o envíele un correo electrónico a
fossetteamy@gmail.com
para una solicitud o cualquier pregunta. ¡Corramos la voz para que podamos ayudar a tantas familias como sea posible en las áreas de Homedale, Wilder y Marsing! ¡Gracias y Feliz Navidad!

If you or anyone you know is interested, contact the district office to learn more about being a substitute teacher!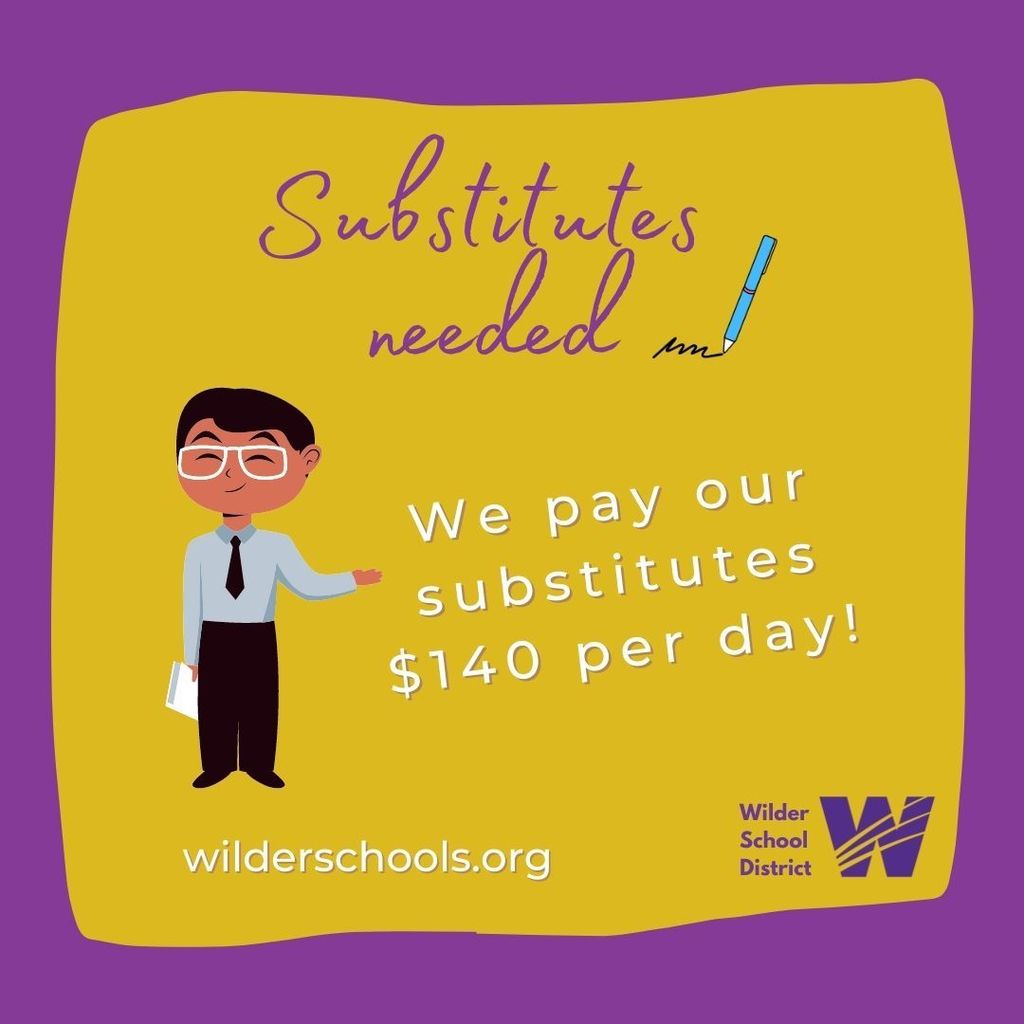 Cold weather is just around the corner. If you're in need of warmer clothes for your kids check out our Community School where you can find many resources.

Wildcat Football Family, the football game this Friday 9/16 has been canceled unfortunately. With our current situation this is the best option to ensure we get back to full health and ready for conference play next week. See you all next week as we host Notus 7pm Sept 23rd.

Parent-Teacher Conferences will be happening September 22-23. We look forward to meeting with you.


Who is ready for the return of Fall Sports?

We would like to congratulate our parent graduates from our Parent University. Thanks for all of your hard work and dedication.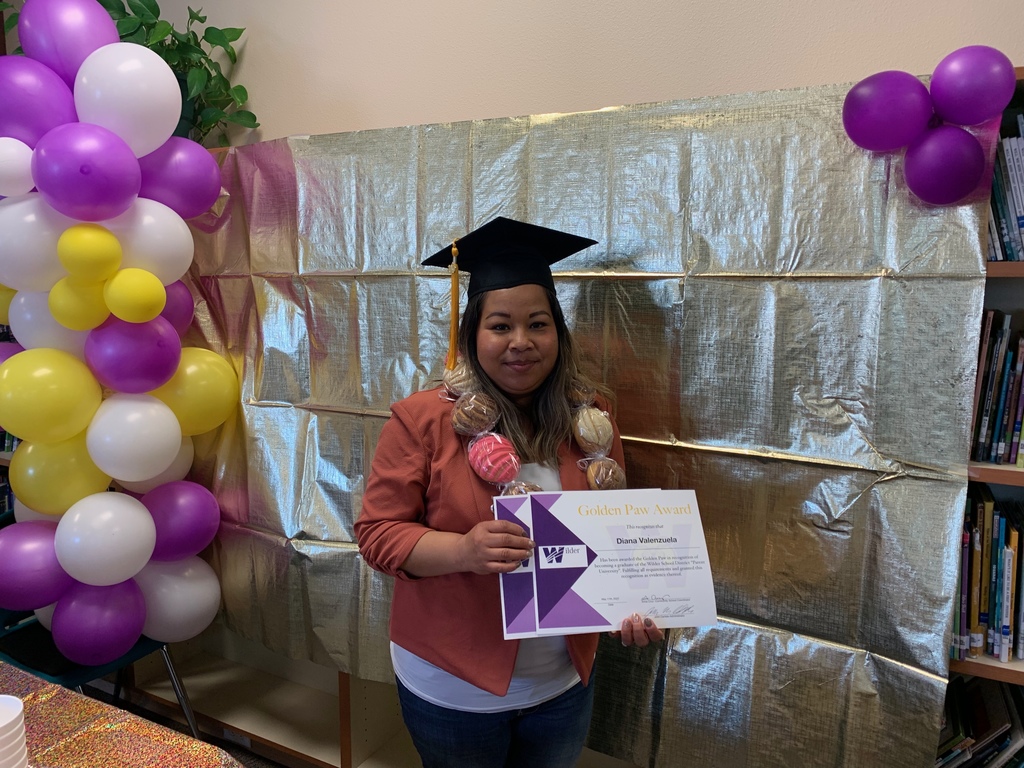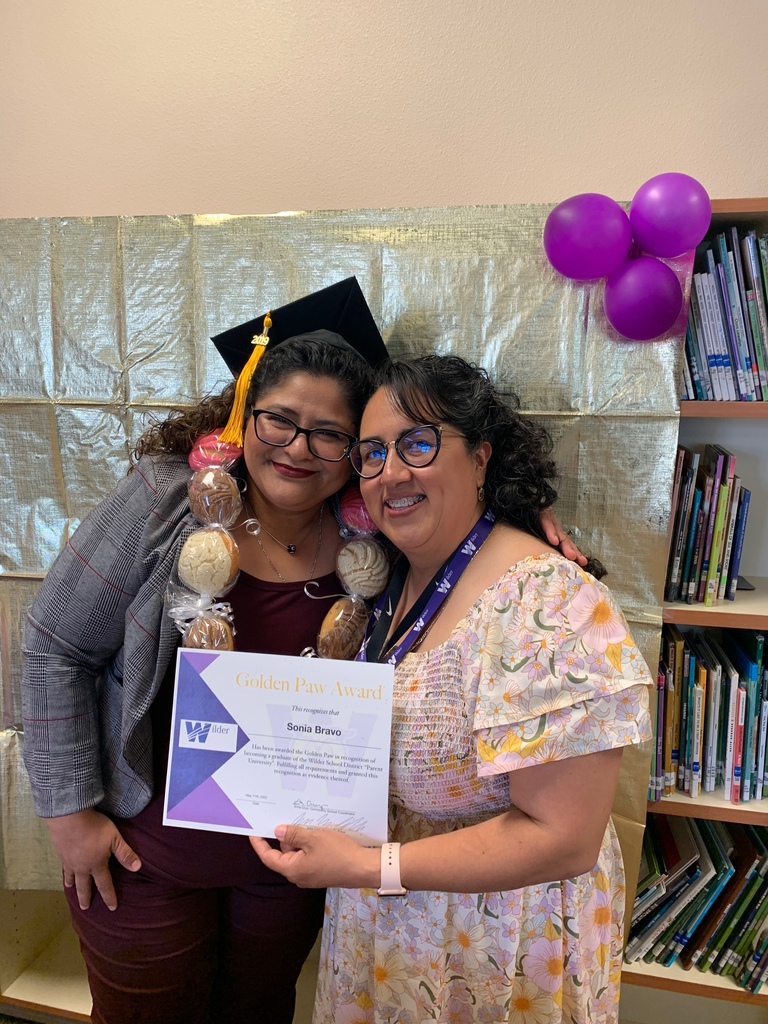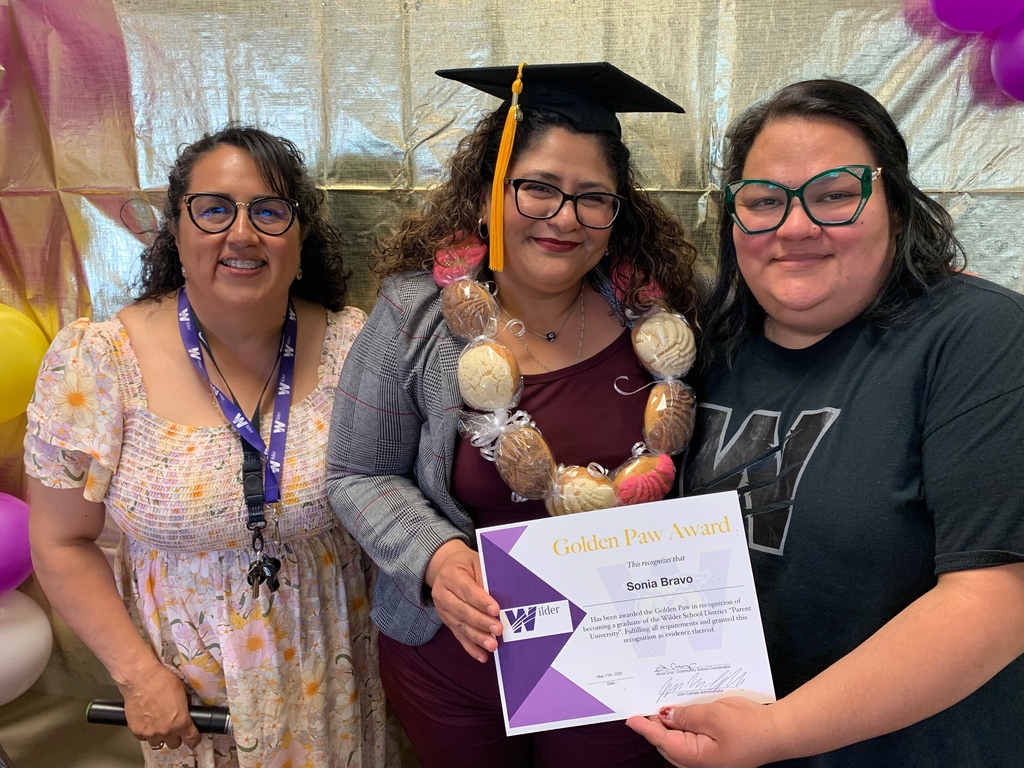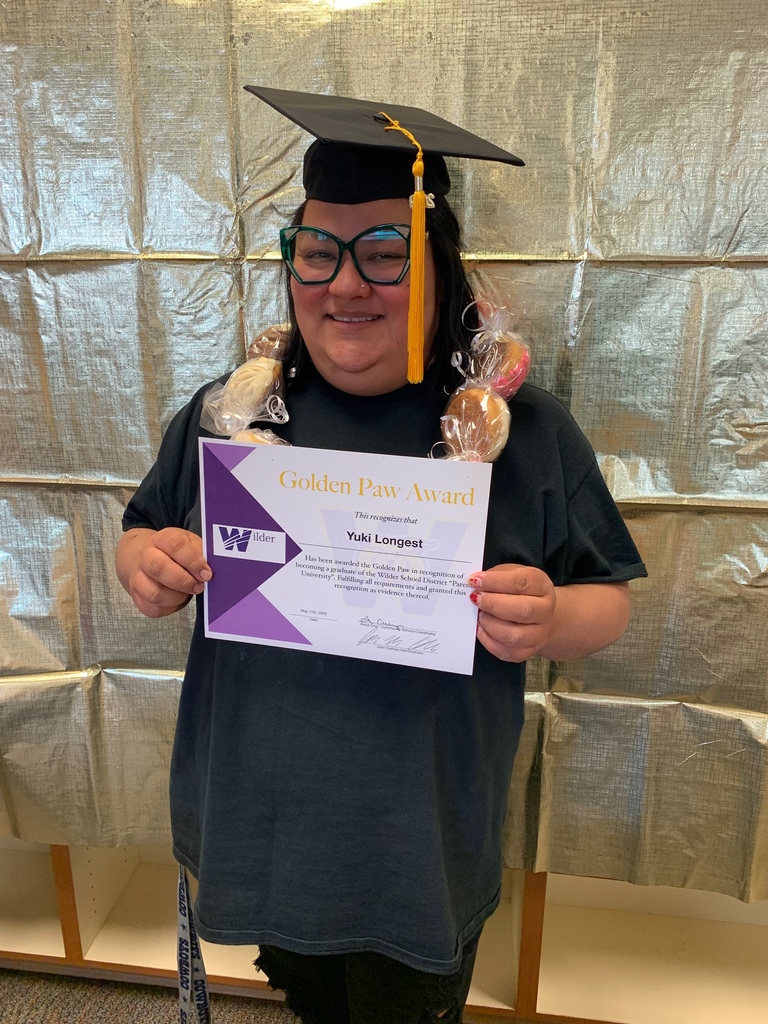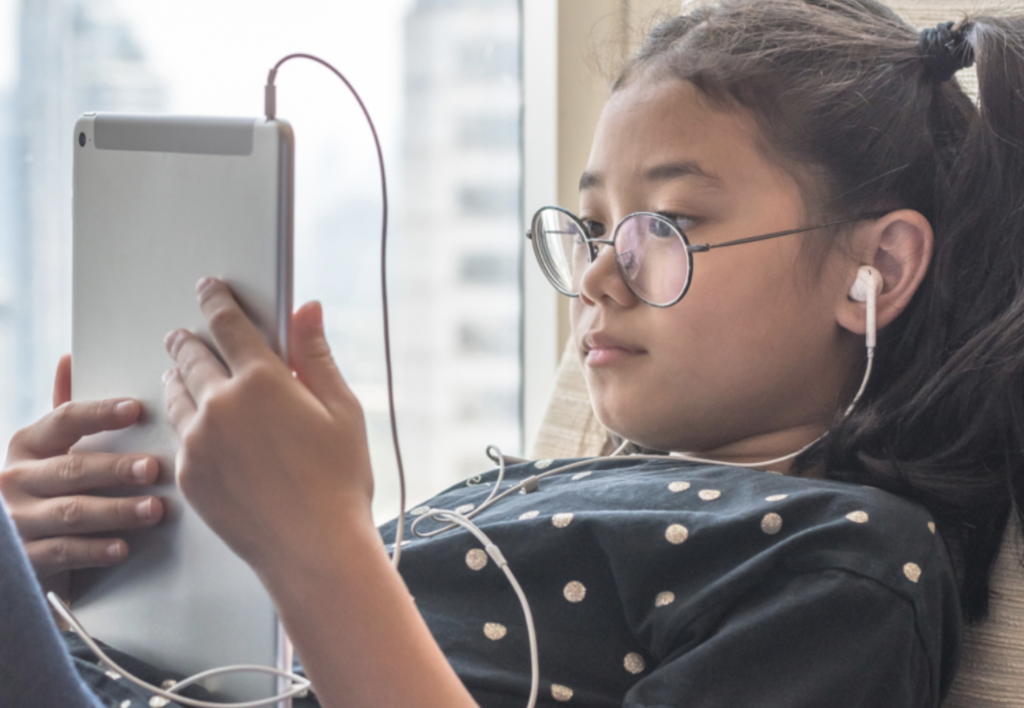 For those desiring to transition to a mastery based virtual school here is a video explaining how that may work.
https://youtu.be/eBy6bv4Wf0Y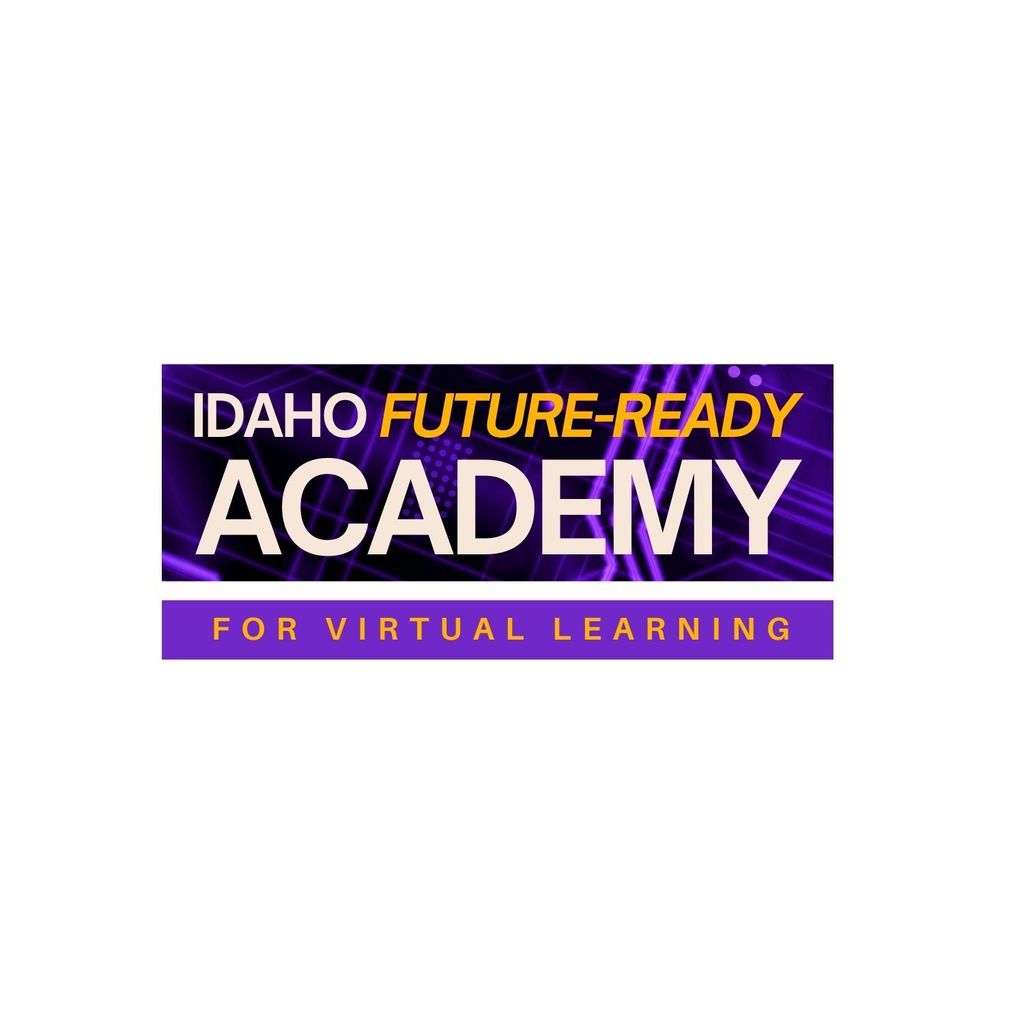 Welcome toIdaho Future Ready Academy for Virtual Learning. We provide parents and students a new option in education, that ensures kids the opportunity to focus on their growth and development. Where they are not left behind or stuck based on a grade level. Students growth and learning are the focus rather than the time in a seat or a grade level. We partner with parents and families to create experiences for kids to be ready for their future. We see the value of family time with kids and create flexibility of schedules that allows for both academic rigor and family learning opportunities. Family time also becomes learning time and using family activities that supports learning goals becomes the norm. We have had seven years of developing the mastery based model in our schools and have shown distinction in the benefits of our model. We are ready to offer this to more families throughout Idaho starting with those turning 8-12 years old. If you are interested please visit our website at
https://www.wilderschools.org/
... .